Franchise Marketing Case Studies
Discover how we've helped franchises just like yours grow by double digits using our data-driven marketing process.
$2,894,983 Growth in Revenue
Find out how we helped Bin There Dump That Grow by $2,894,983 using our Franchise Growth Blueprint™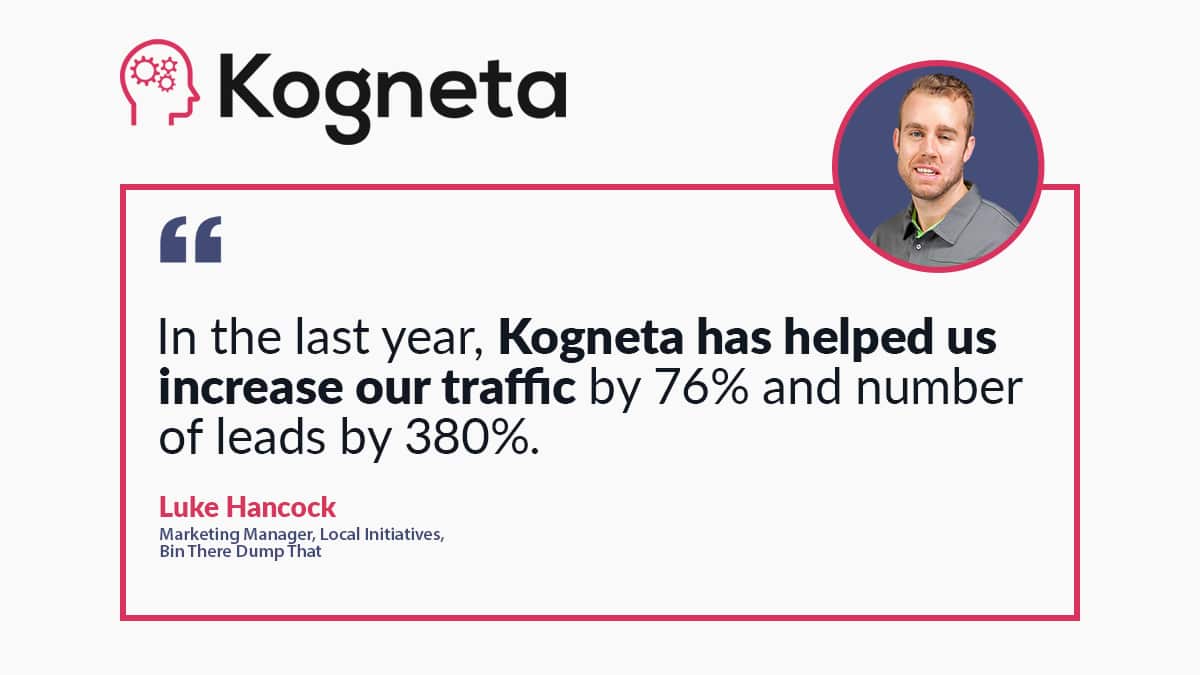 +69% Improvement in Cost per Conversion
Learn how a used car dealership network improved their cost per conversion by +69% by working with Kogneta.
+267% Increase in Monthly Leads
Discover how Kogneta helped CrownFire increase monthly leads by 267% through a customer focused SEO strategy.
New Conversion Focused Website
Custom Wealth Management is a leading firm in the financial services industry. Seeking to reinvigorate their digital presence, the team approached Kogneta to redesign their website.
Martin J Doane Barrister & Solicitor
+44% Closing Rate & +7000% ROAS
Martin J Doane runs an employment and labor legal practice. Wanting to rapidly expand his practice, Martin approached us to help him reach new clients.
+60% in Monthly Inquiries
Marcuson Industries provides commercial and residential handyman services throughout South Africa. We worked with them to reinvigorate their digital lead generation program.