The Journey of Going From Franchisee to Franchisor
About the episode
Join Jordan Choo, the host of The Franchise Marketing Podcast, with his guest Jennifer Lemcke, as they talk about her journey from being a franchisee to becoming a franchisor! Jennifer is the CEO of Weed Man, currently the number one Lawn Care Franchise across North America! They have a lot of notable achievements and have earned over $187 million in system sales. Learn from Jennifer and start making your franchise dreams happen!
In this episode, you'll learn:
Jennifer has more than 25 years in the franchising industry.

Taking over the Canadian franchise side of Weed Man as a franchisor..

Staying really laser-focused on making the franchisee successful.

If you don't communicate and become transparent with your franchisees, they'll start to have doubts.

What was the most successful marketing campaign they have had?

Can't imagine living life without Zoom during the pandemic!

The E-Myth Revisited written by Michael Gerber.

Jennifer looks up to her dad the most in the franchise industry as a leader.  

And much more!
~
You can find Jennifer Lemcke on…  
Email: [email protected] 
LinkedIn: https://www.linkedin.com/in/jenniferlemcke 
Website: http://www.weedman.com/ 
—
Connect with Jordan Choo!
LinkedIn https://www.linkedin.com/in/jordanchoo/
Podcast Website https://kogneta.com/franchise-marketing-podcast/
Website http://jordanchoo.com/
Twitter https://twitter.com/JordanChoo
Don't miss another episode
Get the inside scoop on how other franchise leaders are creating and managing explosive growth.​​
Learn more about the guest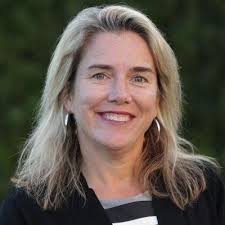 Jennifer Lemcke
CEO of Weed Man
Fun facts
Favorite app/tool that they can't live without
Where can people find out more about you and your company?