How to Turn Raving Customers into Dedicated Franchisees
About the episode
In this week's episode of The Franchise Marketing Podcast, Jordan chats with Matt Hunt about turning raving customers into dedicated franchisees. Matt is the CEO and co-founder of Hard Exercise Works, which does high-intensity interval training primarily for women aged 25 to 50. 
In this episode, you'll learn:
Transitioning from Navy SEALs to women between ages 25 and 50.

How you can avoid getting sued three times. You have to get your documentation done properly.

How to inform your customers that you can help them start a business.

Using a data approach for dealing with territorial division among new stores. 

The change over the years with advertising from newspapers to online ads like Google and Facebook.

Lead generation and daily meetings during the pandemic.

And more!
About Hard Exercise Works (HEW):
Since its humble beginnings, HEW has been on a mission to build the best version of you! Right out of the gate, the HEW Founders knew that the easiest way to breathe life into this concept was through group-training and teamwork. The culmination of dynamic and proven workouts, a high-energy atmosphere, and our incredible coaching staff, delivers an amazing experience and life-changing community. 
We know that you want to make a change in your life. In order to do that, you're looking for a gym where you can take the first step to better health and fitness. The problem is, most gyms actually make it harder for people like you to do hard work! That's because they focus on the accomplished coaches and elite athletes and NOT the actual people who walk in the door. First, they create schedules that don't fit in with the demands of your real life. Then, they don't give you the support and accountability you need to reach your goals. Worst of all, they make you feel like you have to be an accomplished athlete to belong. 
That's where we come in. We believe in you. You're not trying to be the best athlete, you are trying to be the best you!
As we continue to deliver the most effective high-intensity workout in America, we have our eyes set on growing the brand to every corner of the world.
Don't miss another episode
Get the inside scoop on how other franchise leaders are creating and managing explosive growth.​​
Learn more about the guest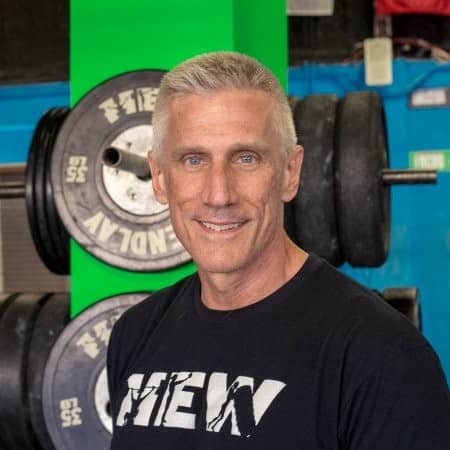 Matt Hunt
CEO and Founder of Hard Exercise Works
Fun facts
Favorite app/tool that they can't live without
Which franchise leader do you look up to most?
Where can people find out more about you and your company?