How to Balance Consumer and Franchise Growth As An Emerging Brand
About the episode
In this week's episode of The Franchise Marketing Podcast, Jordan Choo talks with Joel Friedman about how to balance consumer choices and franchise growth. Joel is the President of JSF Franchising Group Inc., which helps brands or companies grow through the franchise and operational side of the business. Not only that, but Joel also gave valuable tips to consider when franchising. You don't want to miss this!
In this episode, you'll learn:
How Joel Friedman got into the franchising department.
A franchisee must be passionate, and it's essential that a company grows at the right pace – not too fast.
How to help educate franchises that want to grow quickly.
Filter out the person beforehand before asking the right questions to ensure a good fit.
The franchisee must be well-trained to ensure a successful franchise opening.
The Importance of having a rock-solid support system in franchises.
Passion and interest are essential when buying a business.
And much more!
About Joel Friedman:
Joel Friedman is currently President of JSF Franchise Group Inc. that helps develop Brands through the Operational, Franchise, and Real Estate side of the business. JSF Franchise Group Inc. handles new sales opportunities and acts as your Development Department as an outsource basis. JSF has been helping companies that want to franchise. They can help with everything from company start-up to disclosure and marketing material. The company is based in Toronto, Ontario and has been operating for 9 years and 4 months.
Before that, he was with Shoeless Joe's Restaurants as Sr. VP – Franchising & Real Estate in June 2008. From 2003-2008, he worked with Prime Restaurants of Canada Inc. as Director, Strategic Development & Non-Traditional Channels as well as Manager, Licensing & Development Ontario & Atlantic Region. Joel was responsible for developing new franchise ownership strategies and exit strategies for all restaurants franchised by Prime Restaurants (Casey™, East Side Mario™, and Fionn McCool™).
He was responsible for new franchise deals, establishing and improving existing processes, monitoring adherence to franchise law, and contacting banks on all financing. Joel was also a member of the Corporate Brand Development Committee and the Approval Board. He was a Senior Director of Business Development for National Grocers Retail (Division of Loblaw™ Inc.) before joining Prime and worked for other companies such as Second Cup.
You can find Joel Friedman on…
Linkedin https://www.linkedin.com/in/joel-friedman
Website https://jsffranchising.weebly.com/
Email Address [email protected]
—
Connect with Jordan Choo!
Website http://jordanchoo.com/
Twitter https://twitter.com/JordanChoo
Don't miss another episode
Get the inside scoop on how other franchise leaders are creating and managing explosive growth.​​
Learn more about the guest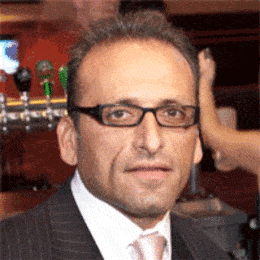 Joel Friedman
President of JSF Franchising Group Inc.
Fun facts
Favorite app/tool that they can't live without
Which franchise leader do you look up to most?
Where can people find out more about you and your company?