How to Overcome Cultural Barriers and Crush International Franchise Expansion
About the episode
In this week's episode of The Franchise Marketing Podcast, join Jordan Choo with Christine Kelly, as they talk about how to overcome cultural barriers and successfully expand a franchise. Christine Kelly is the Founder of the Little Kickers Group, teaching children between eighteen months and seven years of age world-class soccer skills. Stay tuned!
In this episode, you'll learn:
The most brilliant ideas come from personal needs.
How the Little Kickers Group grew and developed in the business.
The importance of having close relationships with your franchisees.
Growth strategies for your company in different countries.
The struggles of the Little Kickers Group caused by the pandemic.
Your business needs to be unique and different from other companies.
Why are Zoom and Facebook Christine's favorite applications?
Into Thin Air by Jon Krakauer: A true story
Who are the franchise leaders that Christine Kelly looks up to?
~
About Christine Kelly:
Founder and Chairman of the award-winning franchise program Little Kickers. In my current role, I am responsible for strategy and culture and have been recognized as one of Canada's Top Female Entrepreneurs by PROFIT / Chatelaine magazines.
Little Kickers operates through a network of over 330 franchisees across 30+ countries, and classes are attended by over 70,000 children each week. Little Kickers have developed an integrated football (soccer) and English Language Program. Based on the principles of Cambridge University's CELTA methodology, the program provides preschoolers with a solid foundation in the English language, in addition to a positive introduction to football. This program successfully operates in a number of non-Anglophone markets, including Brazil, Portugal, China.
Little Kickers was recognized as "Global Franchise Champion 2020" by Global Franchise Magazine at the IFA Conference in Orlando. Little Kickers has been ranked amongst Canada's fastest-growing businesses by PROFIT Magazine, and won the Canadian Franchise Association's title of "Franchisor of the Year" in 2013, 2014, and 2015 and was awarded the British Franchise Association's Award for International Development in 2017. Little Kickers was also recognized as one of Entrepreneur Magazine's "Top Global Franchises" in 2016, 2017, and 2018, and won Franchise India's "Early Years Learning Award" 2018.
~
You can find Christine Kelly on…
LinkedIn https://www.linkedin.com/in/christine-kelly
Website www.littlekickers.ca
Email [email protected]
—
Connect with Jordan Choo!
LinkedIn https://www.linkedin.com/in/jordanchoo/
Podcast Website https://kogneta.com/franchise-marketing-podcast/
Website http://jordanchoo.com/
Twitter https://twitter.com/JordanChoo
Don't miss another episode
Get the inside scoop on how other franchise leaders are creating and managing explosive growth.​​
Learn more about the guest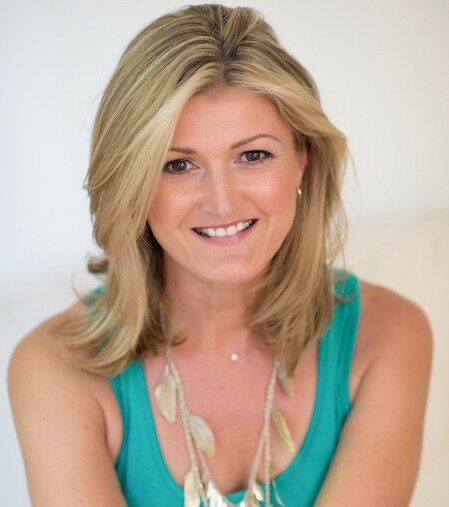 Christine Kelly
Founder & Chairman of Little Kickers
Fun facts
Favorite app/tool that they can't live without
Which franchise leader do you look up to most?
Where can people find out more about you and your company?