How to Create a Sticky Franchise System Through Franchisee Collaboration
About the episode
Join Jordan Choo, the host of The Franchise Marketing Podcast, with his guest Amy Reed, as they talk about building a solid and successful franchise system with consistent collaborative effort. Amy is the co-founder and co-owner of Woofie's, a franchise business dedicated to providing high-quality pet care straight to their customers' homes. They started this business 16 years ago, and since then, their business has won numerous awards and recognition!
In this episode, you'll learn:
Woofie's is a highly personalized and customized business.

Transitioning from running a consumer business to franchising.

Constantly think about how to evolve the business even further.

Growing the brand with a collaborative concept in the franchise system.

Their marketing strategies and building personal connections with people.

Check out their business app called Woofie's!

Amy's favorite book is Traction by Gino Wickman.

Incredible mentors and team members in their franchise group.

And much more!
~
About Amy Reed:
Co-founder and co-owner of Woofie's, LLC, Woofie's Mobile Pet Spa, LLC and Woofie's Pet Ventures, LLC, all based in Ashburn, VA.
Woofie's was presented with the Women of Influence Award for 2018 by Pet Age Magazine and a 2018 Corporate Culture Award by CEO Report. Woofie's was named Best Groomers in 2013, 2014, and 2016 and Best Pet Sitters in 2011 and 2015 from Northern Virginia Magazine; Best Pet Care Company by Washingtonian Magazine from 2011-2017; and Best Groomers & Best Dog Walkers by Posh 7 Magazine in 2014, 2015, 2017 and 2018. Woofie's was also named Best Pet Services Company in Loudoun County in 2016, 2017 and 2018 by the Loudoun Times-Mirror.
Gaining national recognition in 2013, Woofie's was named a Top 20 National Semi-finalist for Intuit's Small Business/Big Game Super Bowl Contest. In 2015 Woofie's was named a Top 100 Small Business in the US by the US Chamber of Commerce and in the fall of 2017, Woofie's was featured on CNBC's tv show The Job Interview.
In 2018, Amy Reed co-founded Woofie's Pet Ventures, LLC as the company expanded its offering to include franchise opportunities which are now available. 
You can find Amy Reed on…  
Email: [email protected] 
Company Website: https://www.woofies.com/ 
Linkedin: https://www.linkedin.com/in/amygerlacherreed 
—
Connect with Jordan Choo!
LinkedIn https://www.linkedin.com/in/jordanchoo/
Podcast Website https://kogneta.com/franchise-marketing-podcast/
Website http://jordanchoo.com/
Twitter https://twitter.com/JordanChoo
Don't miss another episode
Get the inside scoop on how other franchise leaders are creating and managing explosive growth.​​
Learn more about the guest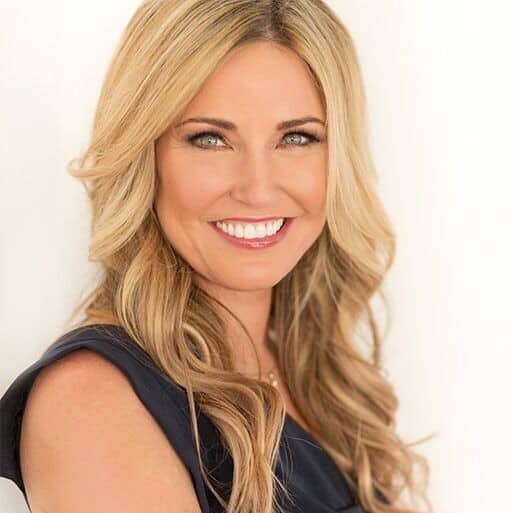 Amy Reed
Co-Founder and Co-Owner of Woofie's
Fun facts
Favorite app/tool that they can't live without
Which franchise leader do you look up to most?
Where can people find out more about you and your company?